How Can I teach my children about money?
In no way am I an expert in being the "perfect parent". But I do believe in the old adage "It takes a village to raise a child". I've been asked on numerous occasions by my readers "How can I teach my children about money". This article will be the first in a series, which covers basic philosophies in terms we can all understand. There is no need to pay for a seminar on the differences of a rich dad and poor dad, these simple strategies in which I use are perfect for the average parent.
In the early years, the focus really should be on a basic introduction of money skills (so that the basics of the idea are clear to the kids) and positive reinforcement of good choices (not punishment of bad ones).
A weekly allowance that's given without any sort of requirement and that it should be split among spending, saving, and giving. In addition, develop a list of "bonus chores" that will stretch your child and really make them work, but earn them an additional amount (which is also split among the three areas). Another important part:
talk about all shopping trips in detail
.
Save money on your favorite brands at Coupons.com. Click for many grocery coupons for free.
Explain to your child why you're buying what you do and also talk about their spending choices and whether it's a good idea to spend their spending money on candy.
10-13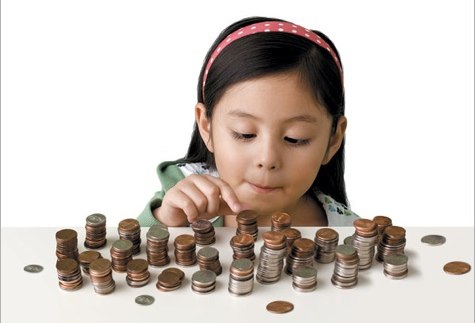 At this stage, the first flickers of independence are starting to appear and you should facilitate it. Give the child more control over their saving and spending and charity decisions. Encourage them to take on larger entrepreneurial projects and give them really big tasks for earning extra money. The more projects they start on their own, the better.
The real focus here is in making sure your child gains self-confidence and a realization that they're doing it
themselves
and that they're doing it
right
. You can do this by letting them make decisions, letting them follow through, and complimenting their efforts.
This is the perfect age to have your child get a simple job on their own (or perhaps kick an entrepreneurial project into high gear). Hit your own social network to find good job opportunities for your child and suggest them.
This is also a perfect time frame to have them do "dollar tracking." In other words, have them keep careful track of every penny they spend over a period of time, then summarize and evaluate all of that information so they can clearly see where their spending goes. You should do the same at the same time so that they can see how an adult spends money – and both of you should strive to do it with full honesty.
The lessons that you should teach both your boys and your girls is that they can do this. They can succeed on their own merits and they can make their own rules. There are countless male
and
female success stories out there – people rising from humble backgrounds, people doing amazing things. Your children can do it, too.
Don't do things for your children something that they can do for themselves. Don't give them free money.
Doing that
discourages
their independence. Free money means that they don't have to put any effort forth to get the things they want in life, which teaches all the wrong lessons. It's okay to help on occasion, but
never
help in an open-ended fashion. That results in nothing positive and you will be forever stuck with an adult child
Mr. Dangerfield
is an I.A.P.D.A Certified Debt Specialist whom has worked in the finance industry for over a decade. He manages
www.beingbrokesuckstoday.com
and is the author of "
A Dangerfield Manifesto
" and co-founder of SMG Holdings, the parent company of Squad Music Group, Dangerfield Artistic Entertainment SMG Publishing and Taboo Dangerfield Publishing
Follow me on twitter